2016: Over 38 Years of Service to the Industry
We Solve Rooftop Deck Leaks - Guaranteed!
If you have a problem with a fiberglass roof deck and have had it repaired numerous times only to have leaks return, you know all too well that leaks can be hard for single-trade applicators to diagnose.
Problem: Single Trade Fiberglass Applicators with Narrow Knowledge Base and Skill Sets

It is of profound importance that a rooftop contractor have not only extensive expertise in the particular cladding application to be installed or repaired, but complete knowledge of all elements of the construction that affect the specific application. In the case of fiberglass, all too often experts in this product with their very narrow knowledge base embark on the creation or repair of areas pertaining only to their skill set. Often the cause of the problem that has caused damage is completely overlooked. Knowledge of how leaks originate and affect their work is often missing in their understanding. Builders today rely upon applicators who may be very good at what they do but are inept at seeing potential problems. Where one "expert" applicator leaves off and another applicator's work intersects, often the "train wreck" occurs. Carpenters, Stucco and Siding applicators, Door and Window installers, Gutter installers and Plumbers and HVAC experts all can cause big problems as they intersect at the roof line. The builder very often never sees the issues coming. The applicator's job is to apply his or her product.
Fiberglass Applicators, Architects, Builders Lacking In Knowledge

In the case of rooftop fiberglass cladding, many of the tried and true specifications of the old-school roofers apply. Most fiberglass applicators have zero roofing experience. Building codes do not address the unique aspects of fiberglass roof decks. Architects and builders are in the dark. There are no manufacturer specifications because the applicator is the manufacturer, combining raw materials on site to produce the custom product. The single-trade applicator armed with limited knowledge is charged with the specifying, manufacturing and installation. The need for reinforcement plies at stress points is often overlooked or skipped. Bonding the fiberglass to metal elements always fails in the field. Virtually every metal drain or Scupper Box in the field leaks. The need for Door Pan flashing is either not known or overlooked.
Call An Expert With Knowledge Of All The Elements That Affect Your Fiberglass Deck
There is no reason that these roof decks cannot be installed correctly with a lifetime expectancy of leak-free service. There must be more attention to detail that exceeds the need for profit. We lead the way in changing the industry with our attention to all aspects of the construction and how everything affects the cladding at the roof line. We have the trade knowledge of every aspect of construction. We guarantee that we can do the job right after careful review of the site.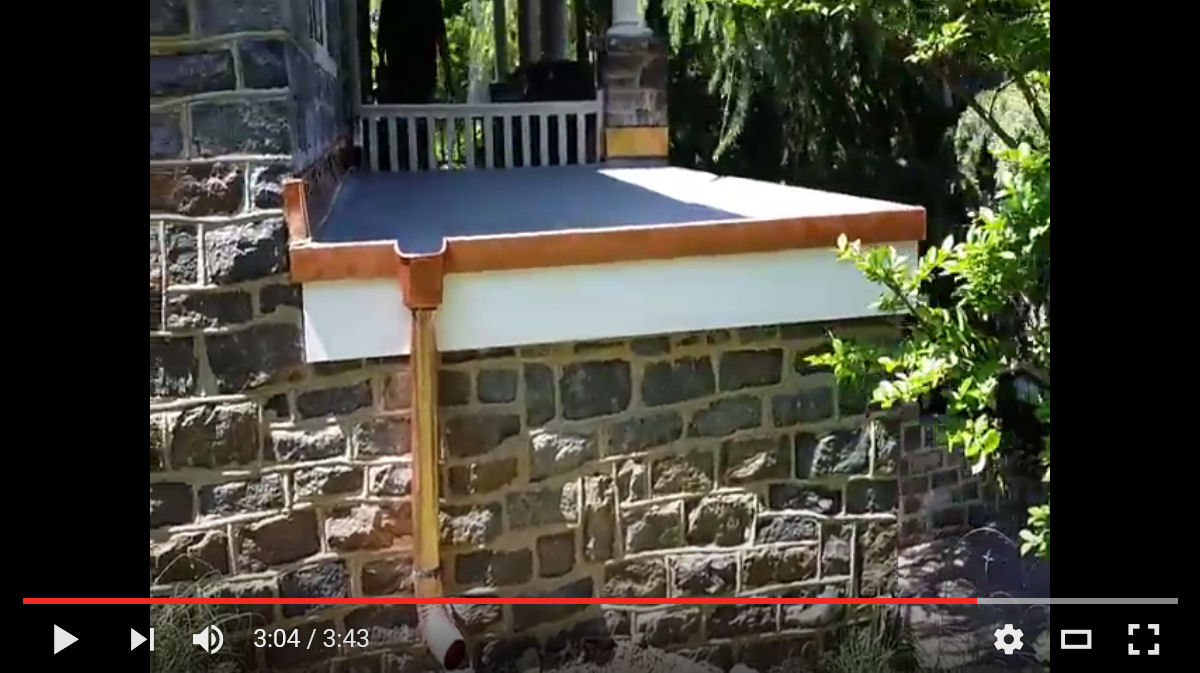 Wilmington, DE Fiberglass Roof Deck - Copper Accompaniments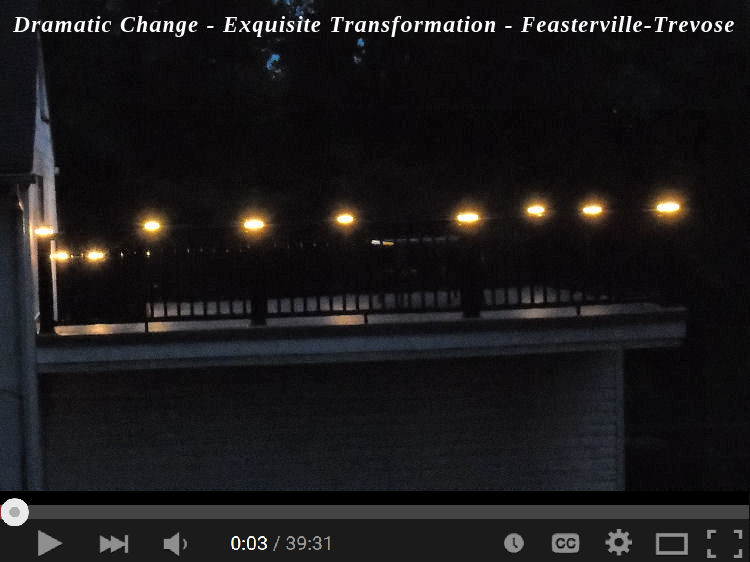 Fiberglass Roof Deck - Lighted Railings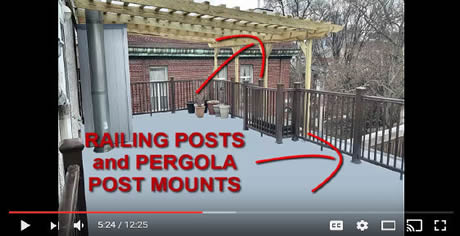 Information Regarding Pergola and Railing Post Mounts on Fiberglass Roof Decks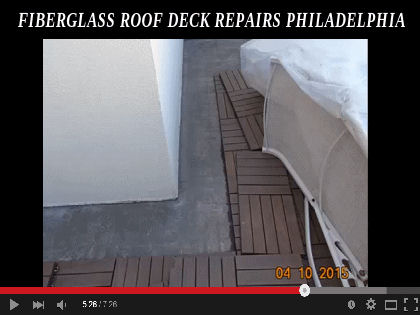 Fiberglass Roof Deck Repair Philadelphia
ECLECTIC, UNIQUE ONE-OF-A-KIND FIBERGLASS
The video above is a must see. This is how it is done, folks!
Above is video of a Parapet Cap made of Fiberglass and finished in Copper.
FIBERGLASS ROOF DECKS for Philadelphia -The answer to the dilemma of how to effectively extend your living area onto your rooftop without sacrificing the protection of your roof coverage. Access is 100% with the material trafficked upon being the actual roofing itself and the mystery of the underlying roof condition is gone. Future service, maintenance and age monitoring is a snap.
From This: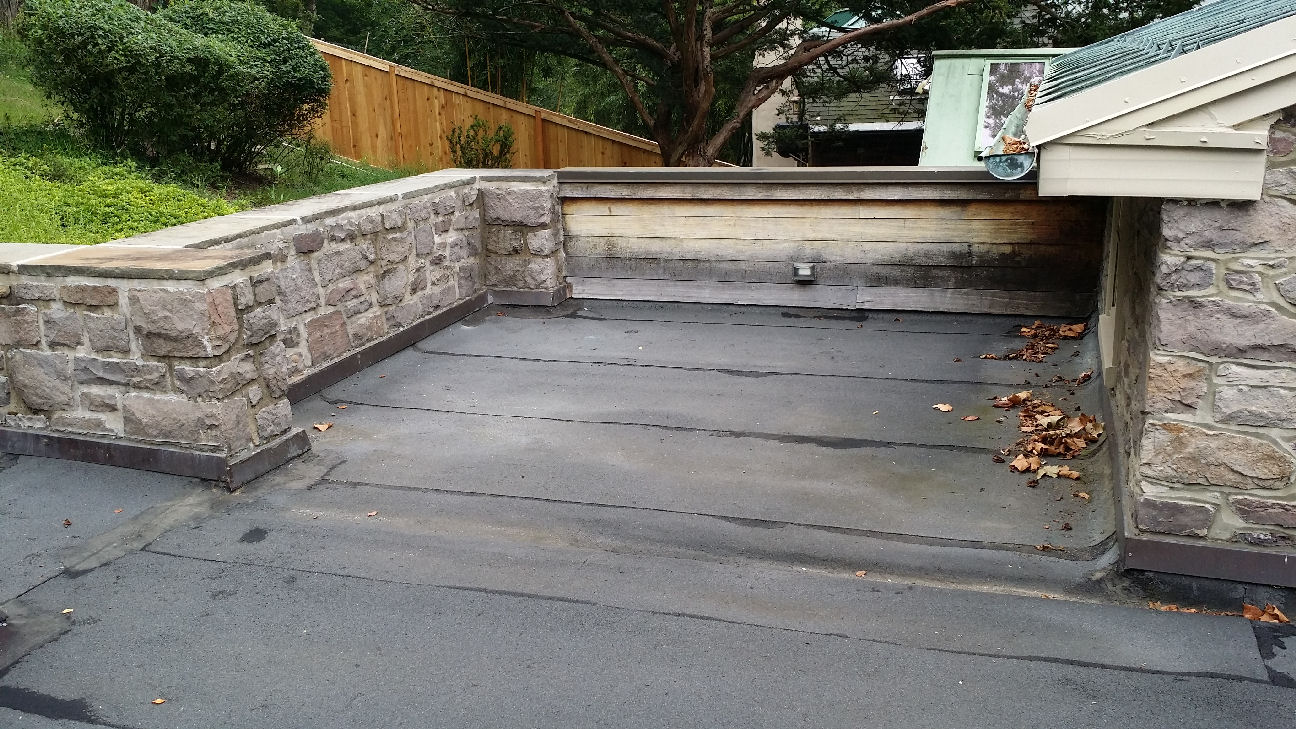 To This: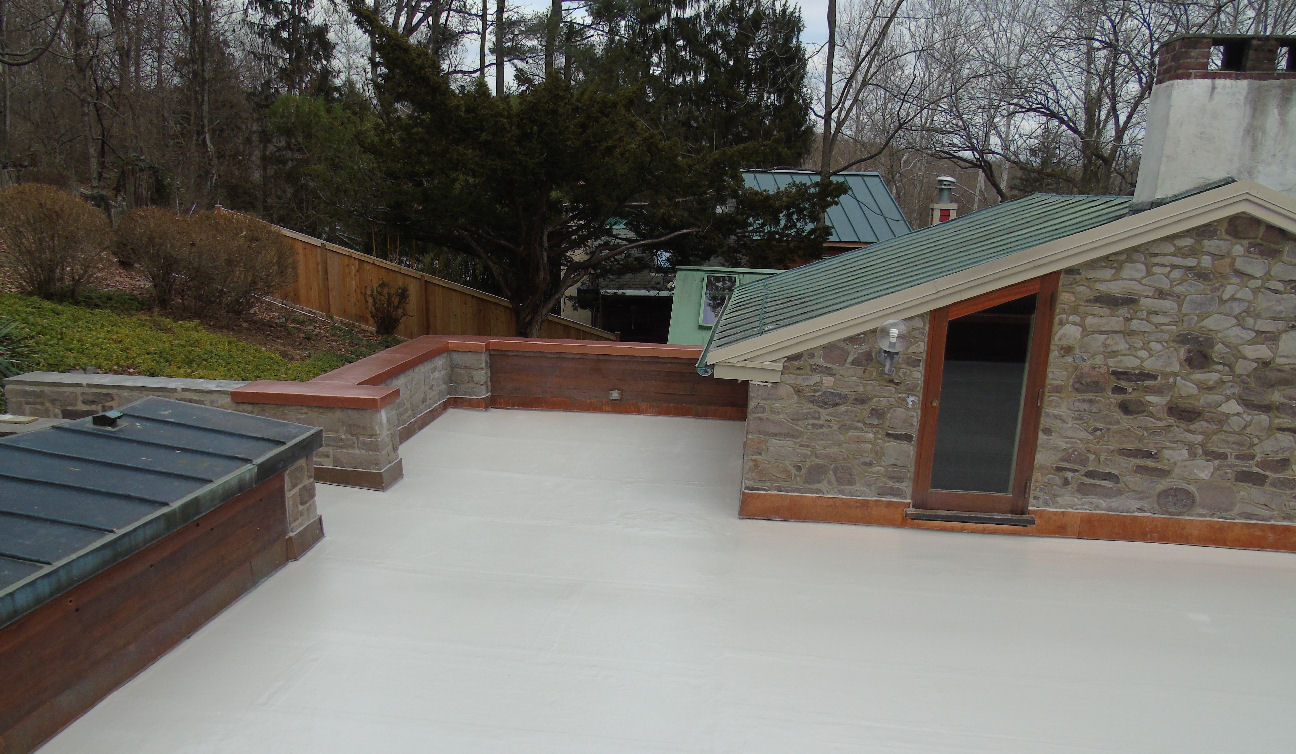 Click the image above for video.
From This: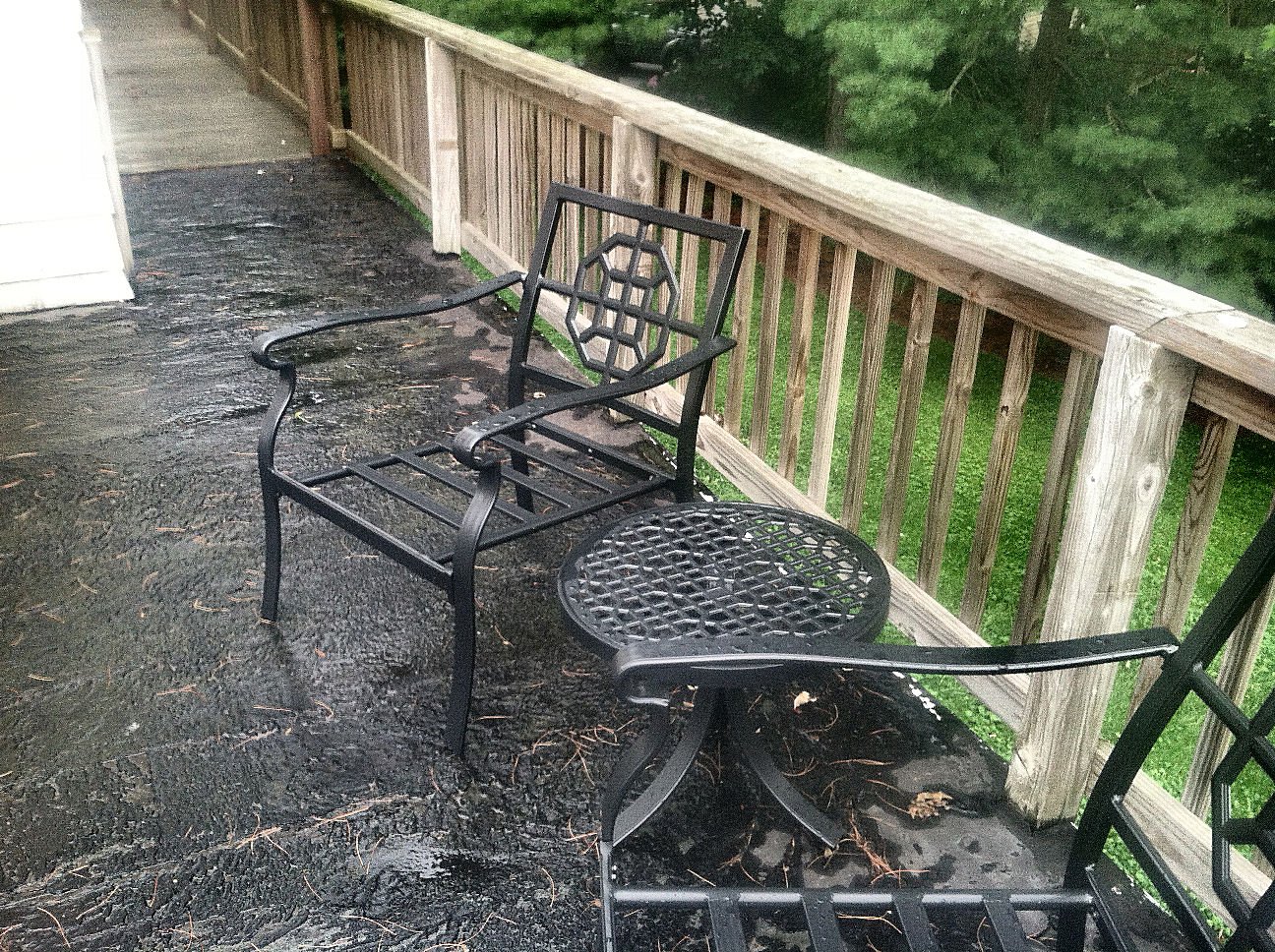 To This:
Note: Sheen irregularity due to Gel Coat still being wet at time of photos.
Photos below were taken several months after job completion.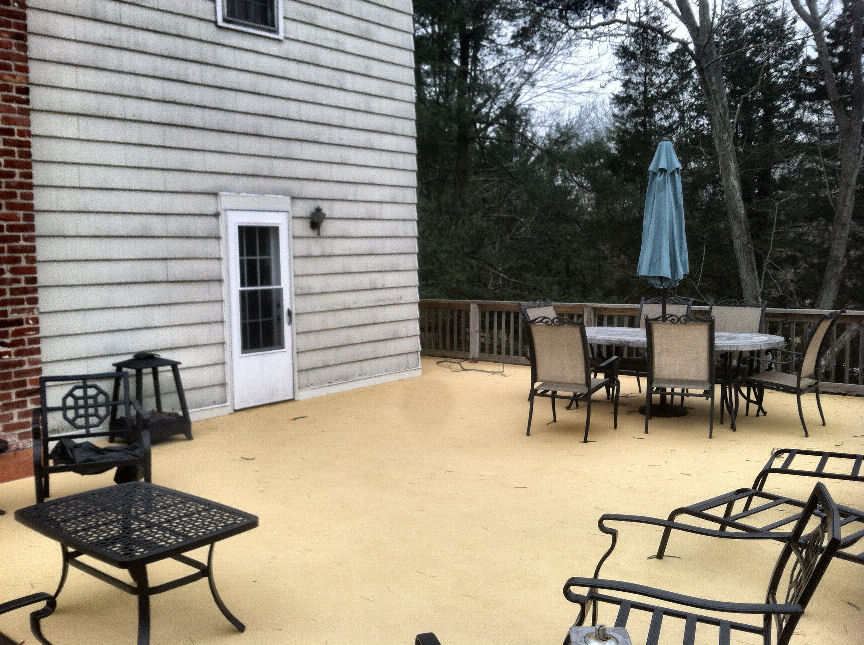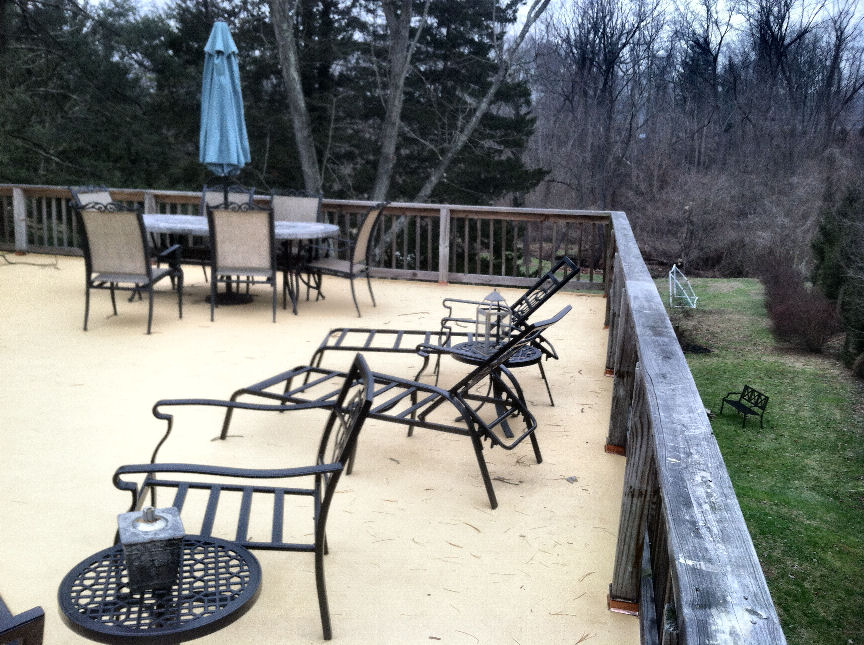 </p>
The interest and employment of fiberglass technology has been fully engaged in the city of Philadelphia. We spend the majority of our time now working on existing fiberglass roof decks in the repairs needed due to poor building practice. Fiberglass cladding is the best membrane for low sloped roofing, especially if a traffic bearing situation is present. Because we have experience (over 40 years now) with all forms of cladding and we address the cause of problems in the field, this website contains more than 3000 pages and is becoming cumbersome to maintain within the ever-changing technical parameters that mandate the upkeep of pages to fit the devices that use smaller and larger screens, we have begun to implement a specialized media strategy which will serve you better in the dissemination of information on the limited platforms now present in the communication industry. Below are fiberglass roof deck and fiberglass roof deck repair sites and video locations listed in hyperlinked form that will aid you in finding more information.
Phila Fiberglass (Youtube Videos)
Philadelphia Fiberglass Roof Decks (website)
FSI Restorations (Youtube Videos - Note: Early video site with mixed personal videos but full of fiberglass roof deck information)