WOOD GUTTER: 1940's era Cedar Log Gutter still holding up well!
There was a time when Cedar Logs were milled for guttering. The photos below were taken in December of 2011 of a gutter that dates back to the 1940's! This area of the home is on the North side where it stays wet and would be favorable for fungus, mold and rot to grow. Still the Old Growth Wood Gutter is holding up very well! This is just one example to the quality of Cedar that was once produced from the Old Growth forrests. In the current marketplace, it would be difficult to obtain Old Growth Wood and New Growth Wood would rot away in just a few years.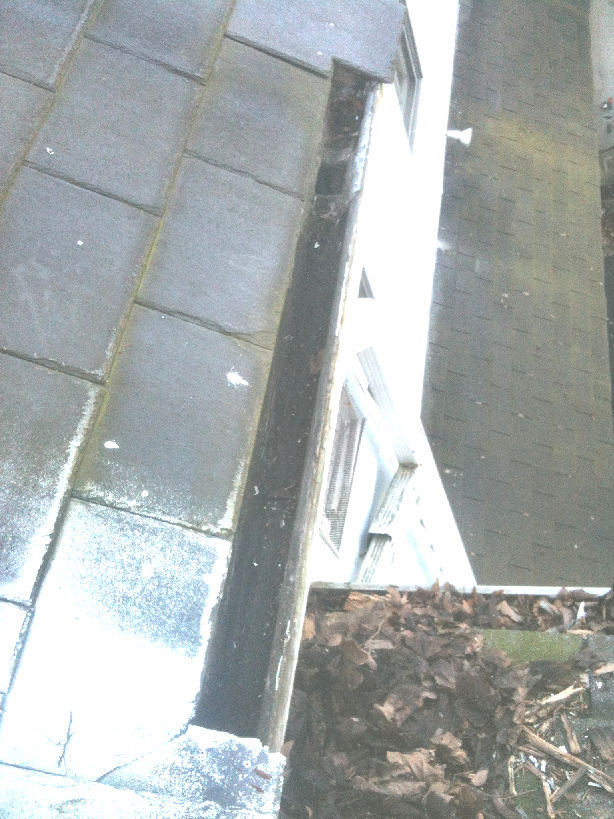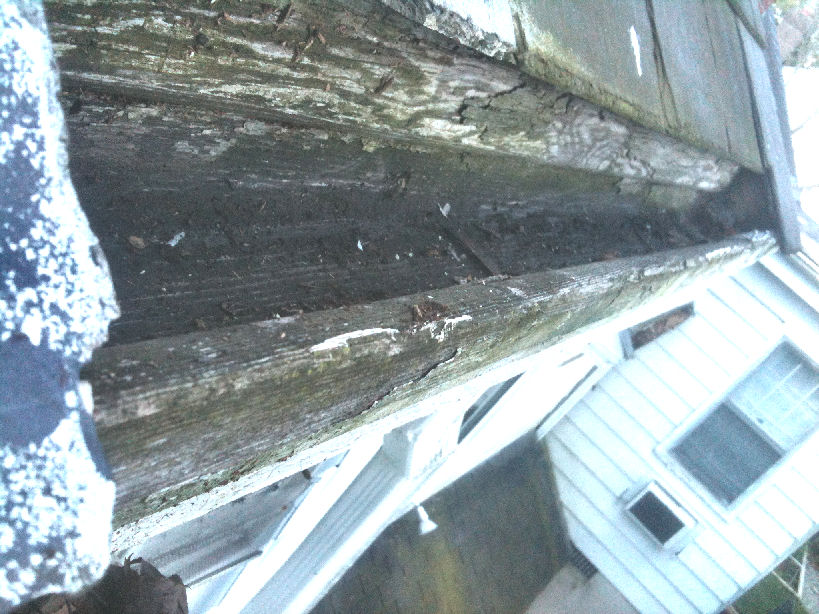 You can read about Old Growth Cedar vs. New Growth Cedar on our page devoted to the topic and also on our Blog. You can also search on the home page for more information.